Ronald L. Hilliard, CLU, ChFC
Optimum Strategies Group Corp
This site is designed to have the best educational content available for those who are interested in: asset protection,  reducing income taxes, guaranteed return (accumulation value) annuities coupled with a guaranteed income for life, creating a tax-free retirement nest egg.
As CEO of Optimum Strategies Group in Atlanta, GA, Ron helps owners and executives of corporations and not-for-profit organizations resolve challenges in recruiting and retaining executives using IRS-approved retirement strategies and non-qualified supplemental retirement plans.
Ron has more than 30 years of experience designing supplemental retirement plans, including his most recent position as Managing Director with Pen Cal Administrators. His expertise includes deferred compensation, split dollar and executive bonus plans. Ron helps clients evaluate the best strategies to achieve their objectives using insurance, investments, and creative benefit plan designs.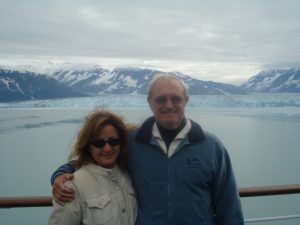 In 2018, Ron entered a new partnership with Cash Balance Advisors. This is a nationwide company dedicated to helping business owners develop cash balance plans which may significantly increase their contribution limits for retirement while substantially reducing their personal income taxes.
Ron holds a Batchelor Of Science in Industrial Management from Georgia Institute of Technology. He also earned the Chartered Life Underwriter (CLU) and Chartered Financial Consultant (ChFC) designations.
Ron is married to Helen Carlos and has two children and four grandchildren. Ron and Helen live in Midtown Atlanta. They enjoy traveling, playing golf, working out, and spending time with family and friends. Ron and Helen are involved in various non-profit organizations as well as ministries of Greek Orthodox Church on a local, regional, and national level.
If you have any questions about the content on this site or if you want to discuss how we can help you protect and grow your wealth, please
click here to email us
or phone
404-875-6527
. To sign up for a free consultation or just get more information
click here
.